Quality Policy
---
At MEDICAL PARK Hospitals Group, we continuously aim to
• Provide patient and employee satisfaction
• Honour and protect the rights of the patients and their relatives, to counsel and inform them in every step of the treatment
• Continuously measure, benchmark and improve of our health care services with the participation of all our employees
• Provide an internationally acclaimed level of health care service with professional staff
• Lead scientific research by employing latest medical technology, know-how and work without any concession on scientific, conscientious and code of ethics
• Support continuous medical education and encourage employees to attend international medical congresses/seminars and access latest medical publications
• Provide excellent patient care at fair costs.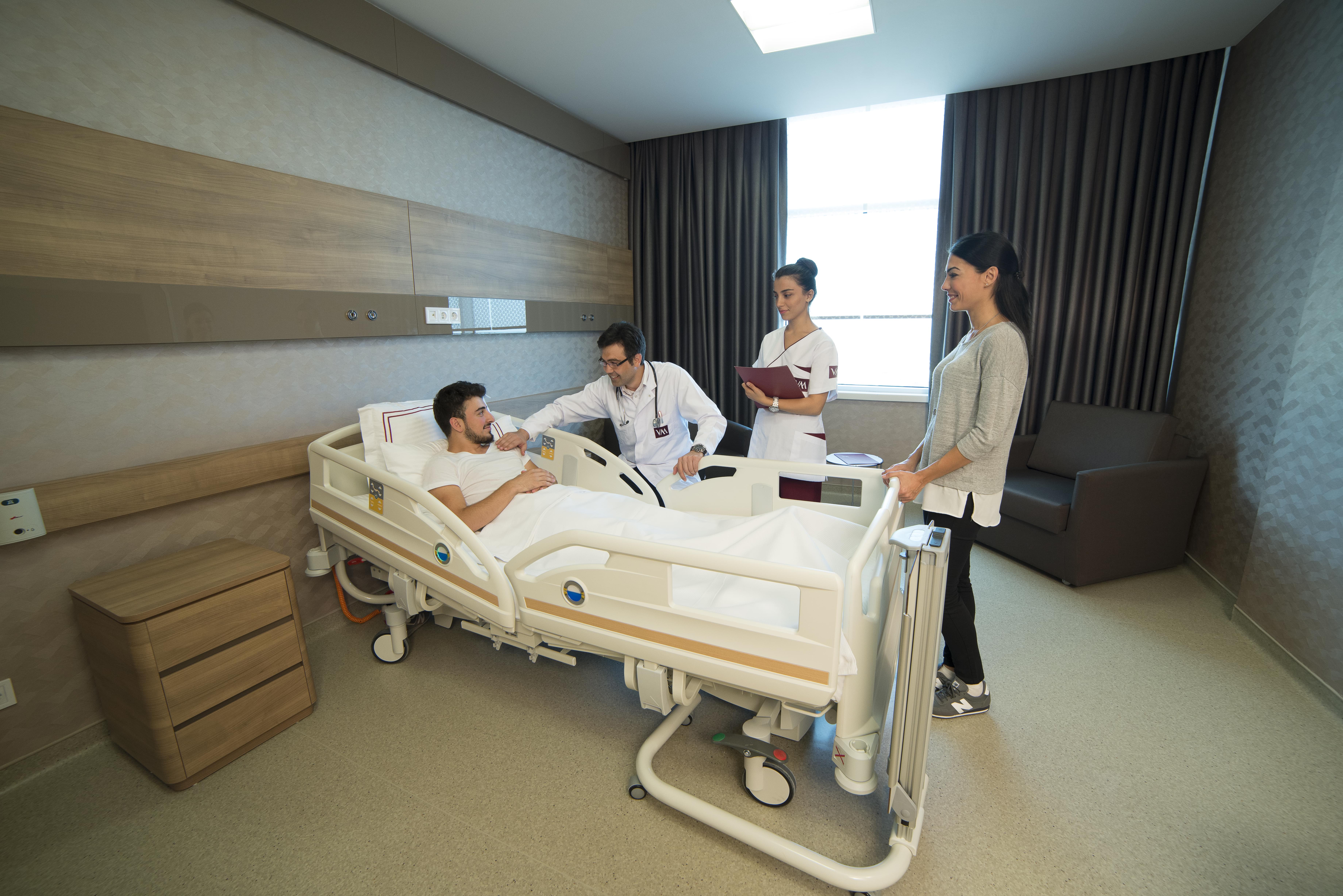 JCI - International Quality
JCIA (Joint Commission International Accreditation)
Joint Commission International Accreditation (JCIA) is a division of the American-based Joint Commission on Accreditation of Healthcare Organization (JCAHO), founded in 1998. JCIA is a voluntary, non-profit foundation, auditing the health care qualities of the countries with international standards and international patient safety goals.
JCIA works to improve patient safety and quality of health care in the international community by offering education, publications, advisory services, and international accreditation and certification. In more than 100 countries, JCI partners with hospitals, clinics, and academic medical centers; health systems and agencies; government ministries; academia; and international advocates to promote rigorous standards of care and to provide solutions for achieving peak performance.
Mission of JCIA:
To continuously improve the quality and safety of patient care in the USA and other countries through training and counselling.
Aim of the JCI Accreditation:
• To improve quality
• To decrease costs
• To increase efficiency
• To increase and assure reliability of the establishment
• To improve administration of health care services
• To provide training
Benefits of JCI – Accreditation:
• Providing continuous improvement
• Providing the given qualified care
• Gaining the trust of the society
• Decreasing the risks and costs
• Providing compliance with the laws and regulations
• Providing training on standards
• Helping the personnel become leaders in their respective fields to increase overall quality
• Helping to increase the job satisfaction
• Enabling self-evaluation
• Enabling comparison with other similar establishments
JCI Standards ( 5th Revision, 2014)
JCI Accreditation Standards embody the sections below and deals with the hospital as a whole.
Section I: Accreditation Participation Requirements
■ Accreditation Participation Requirements (APR)
Section II: Patient Centered Standards
■ International Patient Safety Guidelines (IPSG)
■ Access to Care and Continuity of Care (ACC)
■ Patient and Family Rights (PFR)
■ Assessment of Patients (AOP)
■ Care of Patients (COP)
■ Anaesthesia and Surgical Care (ASC)
■ Medication Management and Use (MMU)
■ Patient and Family Education (PFE)
Section III: Health Institution Management Standards
■ Quality Improvement and Patient Safety (QPS)
■ Prevention and Control of Infections (PCI)
■ Governance, Leadership and Direction (GLD)
■ Facility Management and Safety (FMS)
■ Staff Qualifications and Education (SQE)
■ Management of Information (MOI)
Section IV: Academic Medical Center Hospital Standards
■ Medical Professional Education (MPE)
■ Human Subjects Research Programs (HRP)
Our Patients Safety practices are on par with JCI Accreditation Standards, Patient Safety Guidelines.
Patient Safety Goals
1. Define the patient identity correctly
2. Improve effective communications
3. Improve safety in handling and administration of high risk drugs
4. Improve surgical safety by defining the right patient, the right procedure and correct area of surgery
5. Prevent hospital-acquired infections
6. Minimize risks of falling therefore endangering patient safety
7. Focus on improvements and corrections of inconveniences obstructing applications of JCI Codes
Accreditation standards as applied within MEDICAL PARK Hospitals Group, along with the TQM – Total Quality Management - principles and patient & personnel safety measures, form a comprehensive, mutually beneficial management system.
Around the world, patients and their families may and do face loss of life, organ loss (temporary or permanent), loss of consciousness as results of unexpected and unforeseeable events like medication mistakes, wrong patient side or organ surgeries, falling down from bed, wrong blood transfusion reactions and suicide. Accreditation standards monitor the fulfilment of the patient and organization centered standards with the universal idea of "Primum non nocere – First, do no harm". This principle guides us all at MEDICAL PARK Hospitals Group.
MEDICAL PARK Hospitals Group has prepared an educational film about JCI Patient Safety Goals, with participation of actual doctors and nurses of Goztepe Hospital Complex, to enhance patient safety culture in Turkey. Our project on "Patient Safety Culture", started back in 2013, provided education to all our employees on this topic, enriching our corporate culture on patient safety, and considerable improvement in staff knowledge in this particular area is observed in pre-and-post polls.
"Patient Safety Culture" is now a sustainable part of our "Quality Plan".