Pediatric Nephrology
Pediatric Nephrology is science dealing with illnesses regarding the children's renal and urinary tract. In our unit, examinations, treatment and follow up of children in 0-18 age group having renal and urinary tract illnesses are made.
The aim of the Pediatric Nephrology unit is to get early diagnosis for children having renal illnesses and treat them as well as to protect them from newly becoming ill and to prevent renal to be irreversibly damaged, in other words to prevent renal impairment, and keep children having renal impairment at final stage alive by peritoneal dialysis and hemodialysis therapy and to prepare them to renal transplantation.
In our Pediatric Nephrology unit, examinations, treatment and follow up of below mentioned illness groups may be made;

** Renal parenchymal diseases
** Glomerular diseases (acute and chronic glomerulonephritis, nephrotic syndrome)
** Tubulointerstitial diseases (hereditary kidney disease, Bartter's Syndrome, etc.)
** Cystic renal diseases (congenital or post-formed)
** Kidney involvement due to systemic illnesses (Vasculitis such as Henoch Schönlein Vasculitis lupus, juvenile chronic arthritis, collagen tissue diseases such as familial Mediterranean fever)
** Urinary tract illnesses (urinary tract infections, vesicoureteral reflux, urinary tract obstructions, asymptomatic hematuria and proteinuria, daytime and nighttime enuresis, hypercalciuria, kidney calculus, kidney tumors, hydronephrosis detected by ultrasound in the mother's womb and other congenital kidney and urinary tract abnormalities )
**Hypertension
** Acute renal impairment
** Chronicle renal impairment
Patients receive either examination and ambulatory treatment in Pediatric Nephrology Polyclinic or examination and inpatient treatment in Pediatric Nephrology Clinic as per course of illnesses.

In our hospital routine urinary examinations are made, advanced blood and urinary examinations are realized in Biochemistry and microbiology laboratories.

Examinations such as ultrasound (Doppler), voiding cystourethrography, intravenous pyelography, computed tomography, magnetic resonance (MR) among advanced monitoring methods, radiology, renal scintigraphic examinations (DMSA, DTPA, MAG-3) are realized by Nuclear Medicine.
In our unit renal biopsy may be applied in the differential diagnosis of glomerular illnesses and it is evaluated by Pathology Unit including immunofluorescence microscopy.
Examinations such as cystoscopy and urodynamic and patients who must be operated are evaluated by Pediatric Urology.
Follow up for the renal and urinary tract illnesses which are detected on the babies in mother's womb, hydronephrosis, cystic kidney diseases, are started before the birth of child and diagnosis and treatment after birth are made.
The patients are periodically controlled during their treatment periods and after this by giving them appointment in Pediatric Nephrology Polyclinic. The patients having chronicle kidney disease are prepared to kidney transplantation by planning their treatment and dialysis process, and their follow up and treatment after kidney transplantation are made.
Medical Staff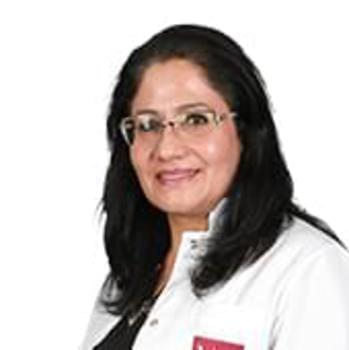 Related articles
There is no article related with this content yet.