Questions and Answers about Neurostimulation
Neurosurgeon Ali Zırh, M.D., from Medical Park Bahçelievler Hospital, answered questions about neurostimulation which achieves complete remission in Parkinson's disease, also known as disorder of elderly subjects and colloquially referred as "shaky stroke":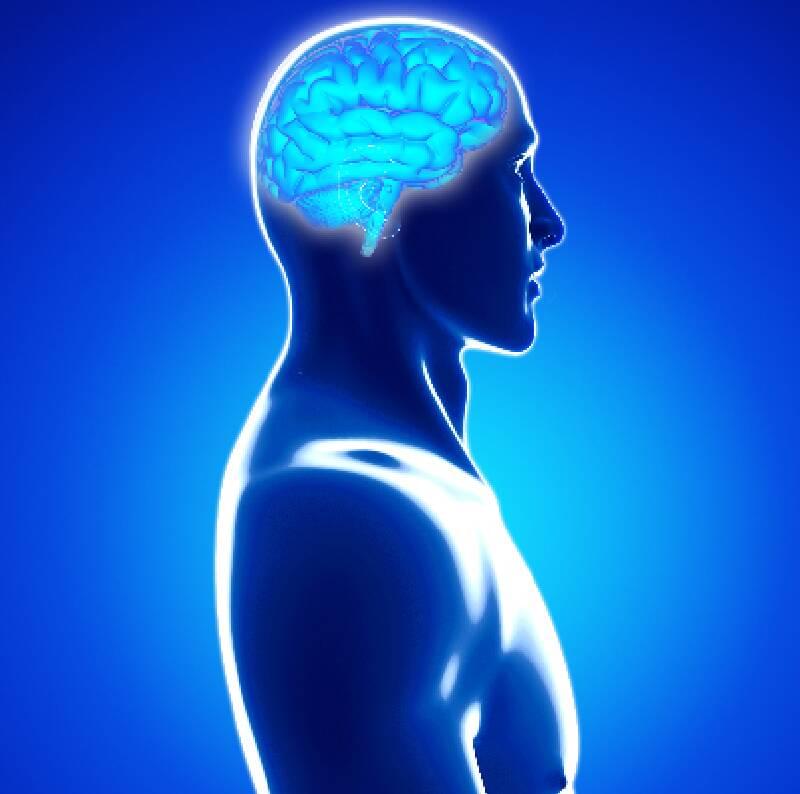 How long has been neurostimulation used?
Although deep brain stimulation was first tried in '70s, currently used neurostimulators was introduced into clinical practice in 1986. Neurostimulators are more widely used around '90s and they are more frequently preferred in last decade. Recently, neurostimulator is implanted to almost 90 thousand patients worldwide. In our country, the device is implanted to approximately 550 patients.
What kind of changes can be expected in patients with Parkinson's disease after neurostimulator is implanted?
Patients with Parkinson's disease experience impressive improvement and they may return to normal daily life in postoperative period. Neurostimulation creates a link to normal life for patients. Neurostimulation is associated with successful outcomes for patients who have poor response to medical treatment, experiences severe tremor or cannot move due to rigidity and stiffness.
How is daily life affected?
After necessary battery parameters are adjusted in the postoperative period, patients, who may not event hold fork, thread a needle or write, may enjoy old healthy days. Suffering from inability to tie shoe lace, button up shirt and live without support of a caregiver, resulting with social isolation, patients will have the chance to live an independent life and return to social life and ordinary work life after neurostimulator is implanted. However, this is not a cure, i.e., the disease is not permanently eliminated. When we operate a patient, who has been suffering from Parkinson's disease for 10 years, we may set the biological back to first or second year of the condition. It is possible to speculate that the procedure is somewhat like "setting biological clock of the disease backwards".
Is there an age limit for this procedure?
Usually, we think twice if it will be implanted to patient aged >72-75 years. However, age is not a very important or the sole criterion. You may implant the device to an 80-year old patient on one hand, while you may not recommend it for a 65-year old patient on the other hand.
Who are candidates of better outcomes?
If a patient with Parkinson's disease has good response to medical treatment or had good response at baseline, the chance of better surgical outcome increases. Success rate is higher and duration of remission is longer in relatively young patients in comparison with elderly subjects.
NEUROSTIMULATOR ELIMINATES TREMOR AT RATE OF 90 PERCENT IF CORRECT PATIENT IS SELECTED
A successful surgery may set the biological back to first or second year of the condition in a patient, who has been suffering from Parkinson's disease for 10 years, if correct patient is selected. It is possible to completely eliminate tremor at least in single hand (right or left half of body) at rate of 85-90 percent. Although there is inter-patient variation, the clinical improvement rate is around 80% in patients with dystonia, or in other words, no response can be observed in up to 20% of patients with dystonia.
TENNIS IS ALLOWED BUT, FOOTBALL IS FORBIDDEN
Patients experience no change in daily life activities after neurostimulator is implanted. Patients may do sports, such as tennis and billiards that are not contact sports and do no lead to head trauma, or they may swim. However, some sports activities are forbidden, such as football or karate. In addition, we strongly recommend patients to avoid driving.
Unless otherwise is strongly indicated, we do not recommend patients to have MRI scans, battery parameters may change and patients may have injury. If it is necessary, imaging should be carried out under our control. We also recommend patients avoiding strong magnetic fields. Therefore, we issue a document indicating that an electronic device is implanted in order to avoid possible problems at airports. Patients are exempted from X-ray scanners at airport, when they submit the medical report issued.
BATTERY OF NEUROSTIMULATOR IS NOT CHARGED IT CAN REPLACED WITHIN HALF AN HOUR
Yes, the service life of the battery is 5-7 years. However, there are inter-patient variations. It is possible that charge expires earlier, if the battery is more frequently used. The battery is not charged. We instruct our patients to shut down neurostimulator when they go to sleep, although patients do not follow our instruction since they get accustomed to the level of comfort offered by neurostimulator. It is possible to replace battery when service life expires, and the surgery takes only half an hour. Moreover, a neurosurgical approach is not required. Patients with dystonia require higher electrical current, resulting with earlier run out, and it is possible to implant batteries, which can be externally charged. Such batteries are not only more expensive, but they are also not compensated by social security system.
PARKINSON'S DISEASE DOES NOT ALWAYS WAIT FOR AGING!
THE AGE OF ONSET CAN BE EVEN 20 YEARS
PARKINSON'S DISEASE WITH GENETIC ORIGIN DOES NOT WAIT FOR AGING
PARKINSON'S DISEASE OF YOUNG POPULATION IS AN INHERITED DISORDER
IF THERE IS A FAMILY MEMBER WITH PARKINSON'S DISEASE, IT IS POSSIBLE TO BE CAUGHT AT CHILDHOOD
Stating that Parkinson's disease, also known as "disease of elderly", may be seen in adolescents and even in young children, Neurosurgeon Ali Zırh, M.D., added "Parkinson's disease can be diagnosed at very young ages (<20 years), in adolescent and even pediatric populations. Those patients may survive a healthy life after neurostimulator is implanted".
Neurosurgeon Ali Zırh, M.D., from Medical Park Bahçelievler Hospital, answered questions about Parkinson's disease, which is known as disorder of elderly subjects, colloquially referred as "shaky stroke" and can be seen at younger ages:
What is the underlying cause of Parkinson's disease and what is the incidence?
Parkinson's disease is condition which occurs when "dopamine-producing neurons" are lost in a cerebral area, also known as "substantia nigra", resulting with decrease in level of this substance. When 50 to 80% of those neurons are lost, symptoms occur. The onset age of Parkinson's disease is around 62 to 65 years and the incidence is around 2-3/1.000 subjects. Over the age of 70 years, the corresponding figure is around 0.5-2 percent.
May Parkinson's disease occur at young ages although Parkinson's disease is known as "disease of elderly"?
Mean age of patients is 62-65 years when diagnosis is made. If diagnosis is made before subject is 40 years old, then, it is referred as "Young-Onset Parkinson's Disease (YOPD)".
Do genetic factors play role in YOPD?
Yes. There are sub-types of genes, which are known to cause cases with YOPD (particularly LRRK-2 gene and Parkin 9 gene). The role of those genes is demonstrated in almost 50% of cases with YOPD.
Is there any condition which is referred Juvenile Parkinson's disease?
"Juvenile Parkinson's disease" implies the group of patients with age of onset below 20 years. In very rare cases, findings similar to that of Parkinson's disease can be seen in children and young adolescents.
What is the frequency of the disease in Turkish adolescent population, or is it commonly seen? International studies demonstrate that 10-20% of all patients with final diagnosis of PD are younger than 50 years and the diagnosis is made below age of 40 years in the age range of >50 years. However, there is no study, indicating above specified age ranges, in our country. A European study showed that genetic mutation was identified in 50 percent of PD patients, who are younger than 40 years, and 80% of patients, who are younger than 20 years.
If we consider only young population, who are under risk?
If one has a family member with YOPD and if the sick family member has genetic problem, then, the subject is also under hereditary risk. However, genetic studies are not commonly conducted for risk analysis, since they need a very detailed design and they take long time.
What kinds of symptoms are seen?
Symptoms are identical to that of PD, which occur at advanced age. Remarkable symptoms include slowness of movements, glassy eyes and frozen facial expression, also referred as "mask face", pill-rolling rest tremor in hands, which typically appears in single arm or leg and walking with small steps at flexed posture. Tremor is usually the first symptom and it can be seen in hands and feet or on chin.
YOUNG PATIENTS ARE USUALLY DIAGNOSED LATE
Parkinson's disease is not associated with risk of inflammation or cancer, if treatment of young- or adult-onset PD delays. However, earlier the treatment is started, better improvement is achieved in life quality and better outcomes are obtained. However, Parkinson's disease may not be primarily considered by primary physician for young patient, since it is known as disease of elderly subjects. Therefore, diagnosis may delay, resulting with more adverse effects on life quality until treatment is started.
I HAVE A YOUNG PATIENT WHO MARRIED AND HAD A CHILD AFTER NEUROSTIMULATOR WAS IMPLANTED
We implant neurostimulator also to young patients. The need to higher doses of dopamine in young patients leads to occurrence of more intense drug side effects in a shorter time. For such patients, dose of drug can be substantially minimized, since the device exerts effects similar to that of the drug and also, possibility of side effects is substantially minimized in the long term. We have many patients, who were operated and achieved improvement.
I had assessed many YOPD cases. I have 8-10 patients who had final diagnosis at age of <40 years and were implanted neurostimulator. As far as I can remember, my youngest patient had Parkinson's disease, which was diagnosed when the patient was 23 years old. Patient had neurostimulation surgery in 2008, after patient suffered from this condition for 14 years; now, he is a father with a 2-year old kid. Other patients, who were implanted neurostimulator, had final diagnosis, when they were 27 and 28 years old, respectively. I had implanted neurostimulator to those patients around 8 years ago and now, they are living 27th and 25th Year of the disease, but they have substantially high life quality.
---
---